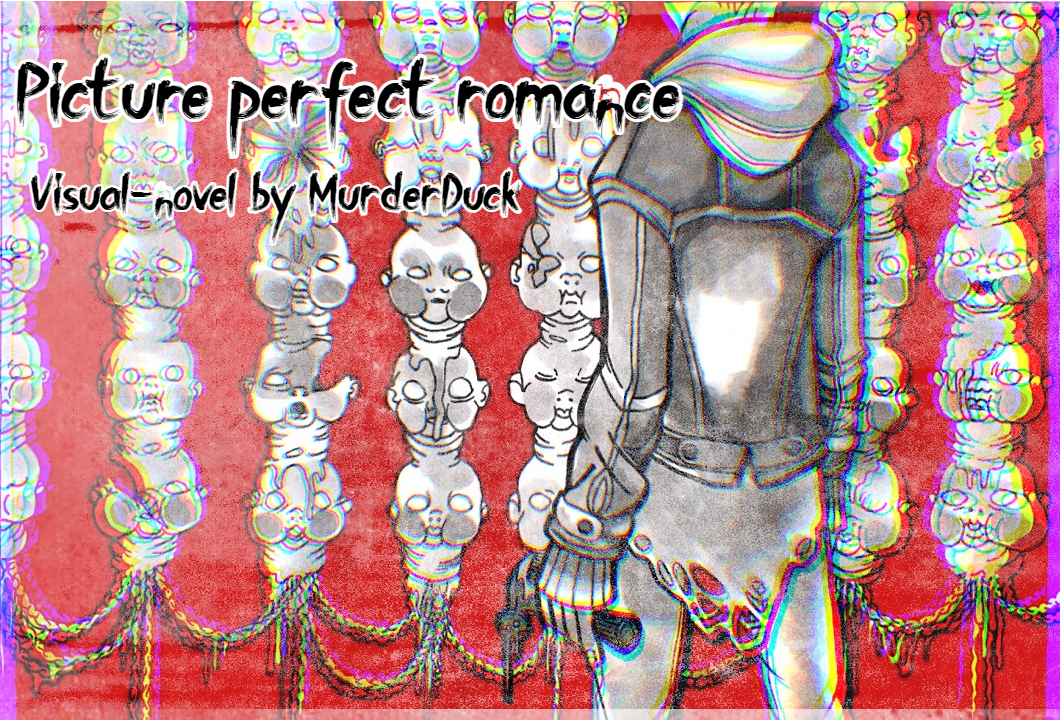 Picture perfect romance
Short story:
You are on your way to get coffee as you get kidnapped. Now you are faced with choices to try to escape. Includes multiple Endings.
Hey!
This is my first ever visual-novel. It has scenes of violence, swearing, death etc. Things you would assume from a story involving kidnapping, so I would recommend it to only be played by mature audience. The game itself is not that long, and it was mainly done for practice purposes only. So keep that in mind. I'm also not native English speaker, so there will be grammar errors and mistakes, but I hope not too big ones.
I have only tested it on Windows 10, so if the other versions wont work, I deeply apologize. The game is free, but if you like it, I would appreciate follow or like or two on any of my social medias: Twitch , Twitter , DeviantArt , Instagram ! <3